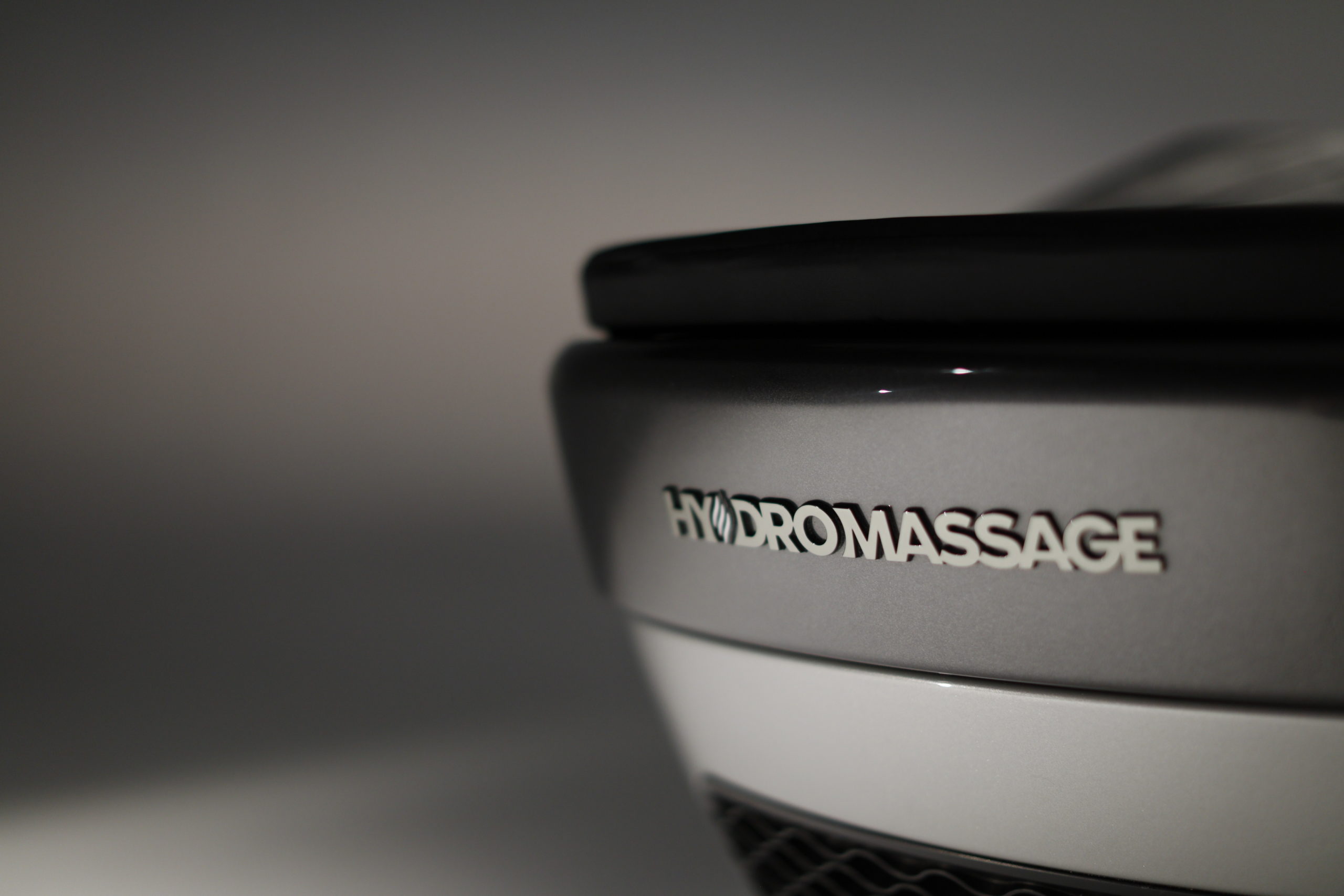 Premium Finish

The Lounge 440X has a contemporary design, featuring smooth panel transitions and a sleek color scheme using Obsidian Black and Atomic Silver.

Clean Cover

WipeClean Waterproof Massage Cover engineered for a tight, clean look with minimal collection points.

LED Lighting

Contoured side panels illuminated with custom options for LED under-glow lighting are designed to fit your unique color scheme and brand identity.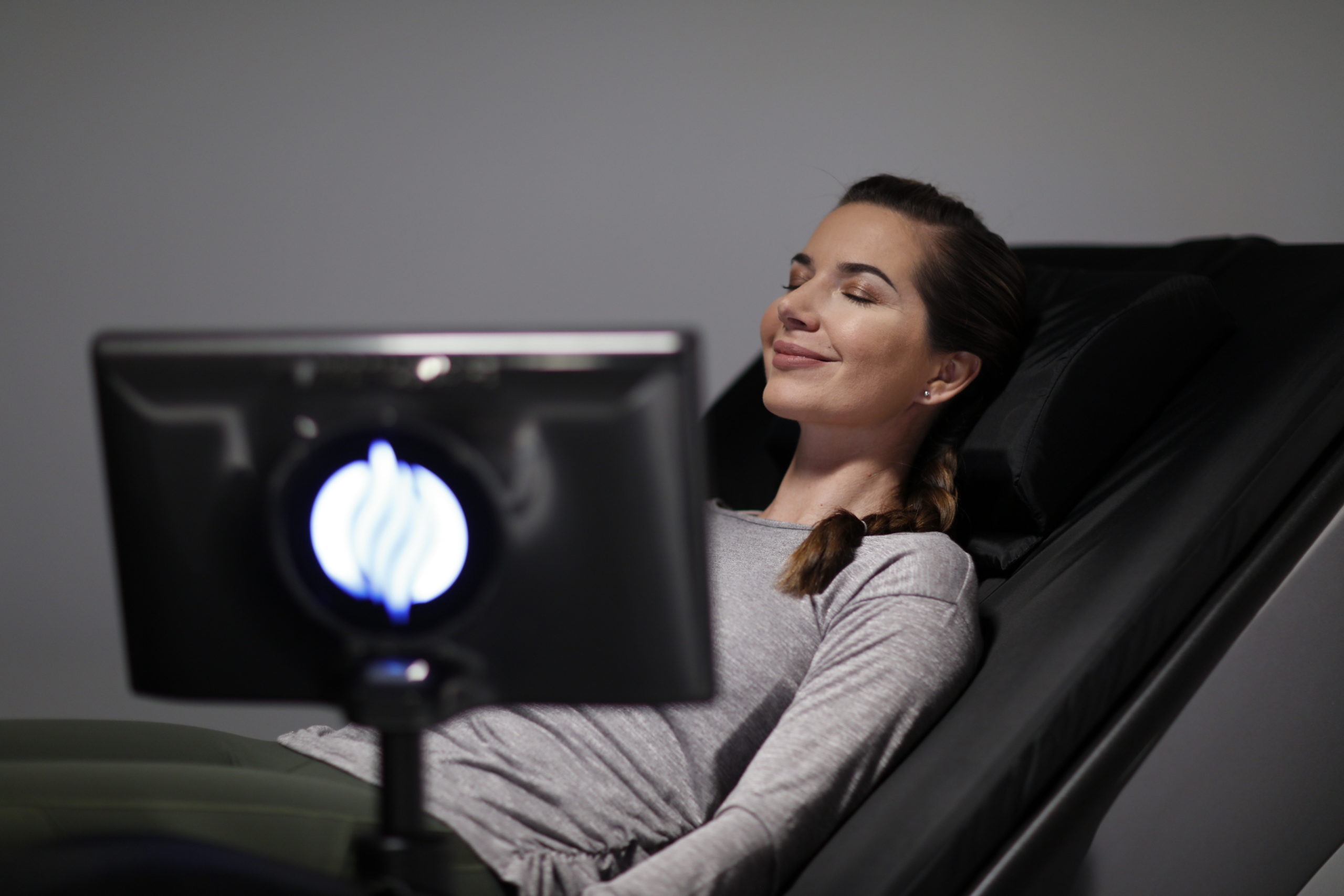 Massage Experience

Engineered for maximum performance with a smoother, more-focused massage and 7" (18cm) more massage coverage.

User Comfort

Ergonomic design maximizes user relaxation in the ideal seating position throughout the massage.

40% Less Water

Redesigned to operate with only 12 gallons (45L) of water, compared to 20+ gallons (76L)in previous models.

Life Tested

The frame and tank design has been life tested with a 300-pound (136kg) test dummy for more than one million massage cycles, simulating 50+ years of usage without any impact to structural integrity.

User Analytics

New touchscreen reporting platform provides various analytical reports providing insight into usage data and massage setting preferences.

Smart Innovation

A wide range of other mechanical improvements has increased performance and durability in the newest model.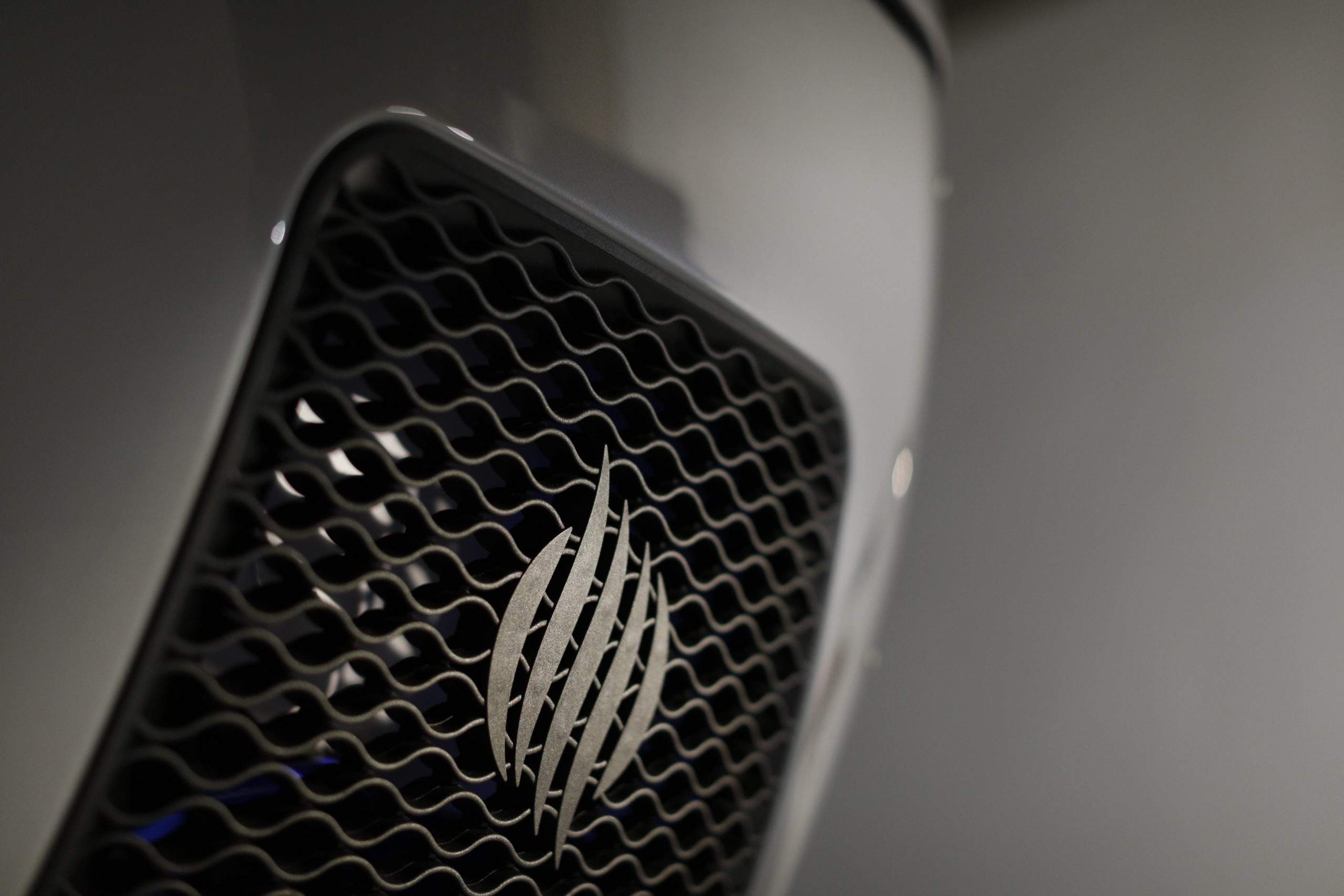 Stays Clean

Proprietary design keeps water clean in between annual maintenance.

Worry Free Protection

Water-safety containment system holds 100% of the water in the event of any minor drip or leak.

Technician-Friendly Design

Ease of access during installation and minimal alignment required during service.

Real-Time Monitoring

Proactive maintenance alerts sent to HydroMassage Tech Support including water temperature, water level, and pump-seal integrity.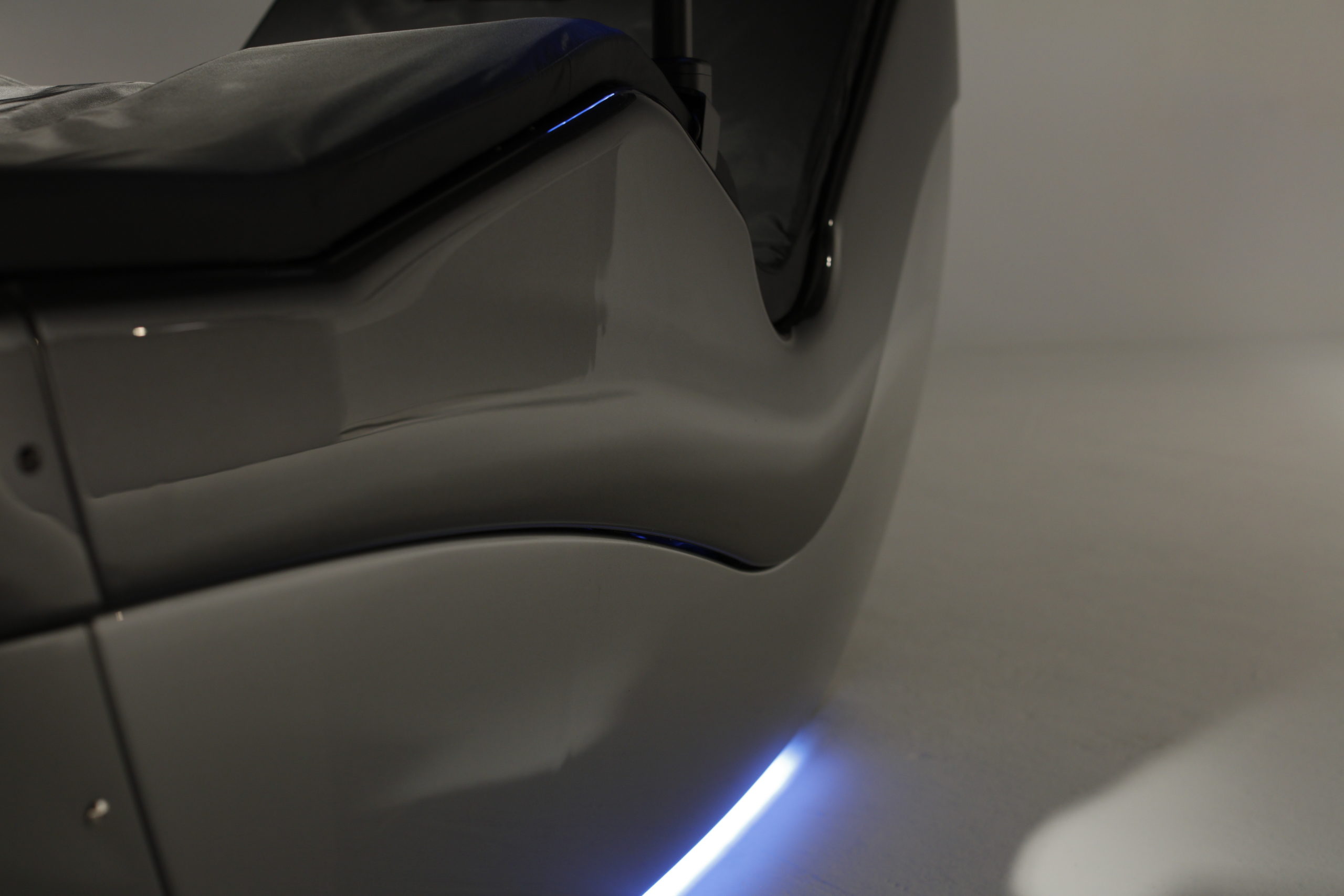 Open, Seated Design

The Lounge model is engineered for those who want to relax, but don't have the time or desire to lie down and close their eyes.

Smooth Wave Traveling Massage

Jets move up and down the body with wave-like streams of heated water, giving the user control of where to concentrate the massage.

Water Through Air Technology

The user rests comfortably above the water level, providing user stability and delivering maximum potential massage pressure.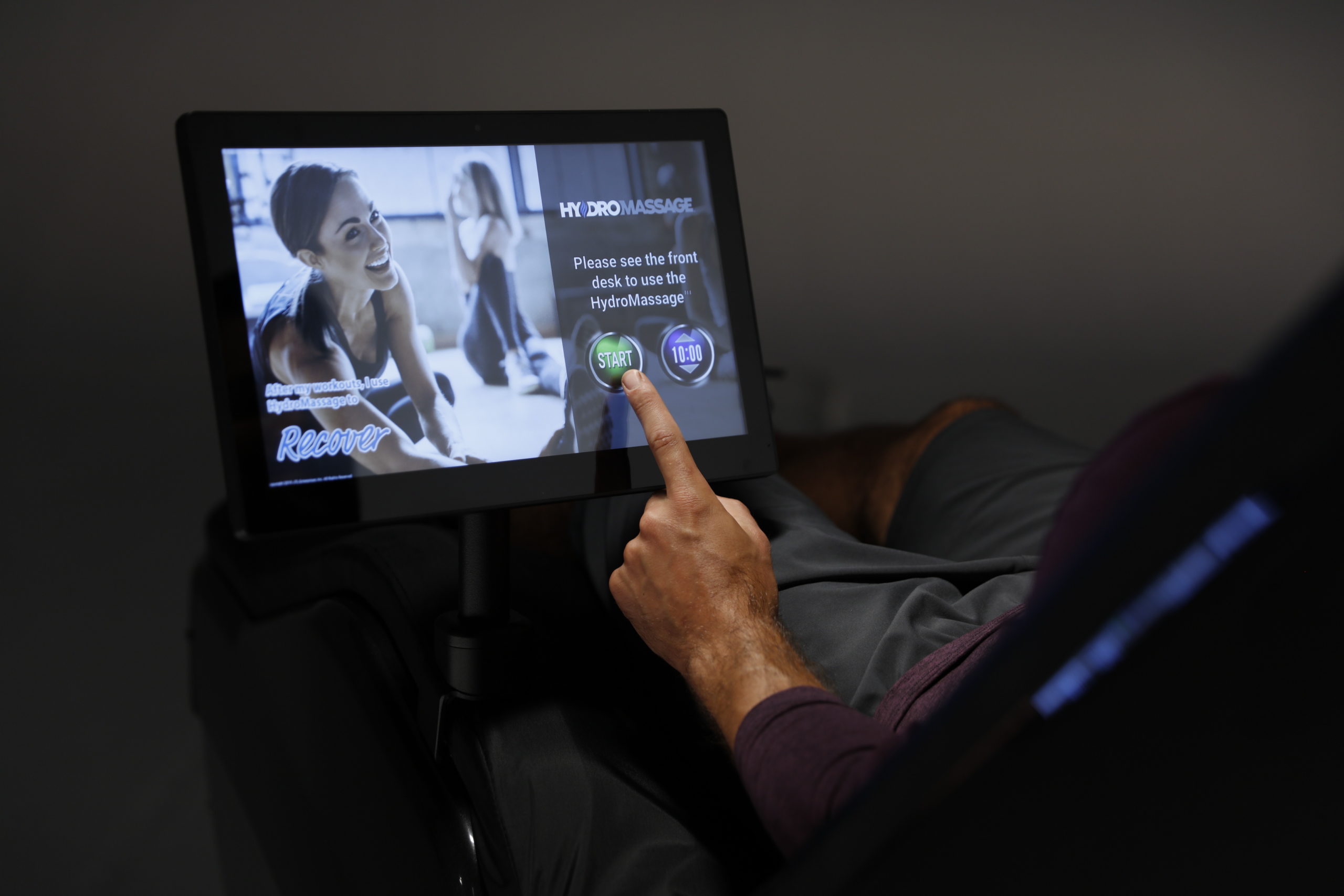 Complete Personalization

Allowing real-time adjustment, the touchscreen is the most technologically advanced water-massage interface on the market.

Social Experience

Users more commonly engage with the touchscreen, smartphone apps and others around them during the massage.

Multimedia Content Library

Users may enhance their experience with relaxation videos, music, wellness articles, games, e-books and internet access.

Preset Massage Programs

Users may create and save their own ideal massage or select from a range of pre-programmed massages.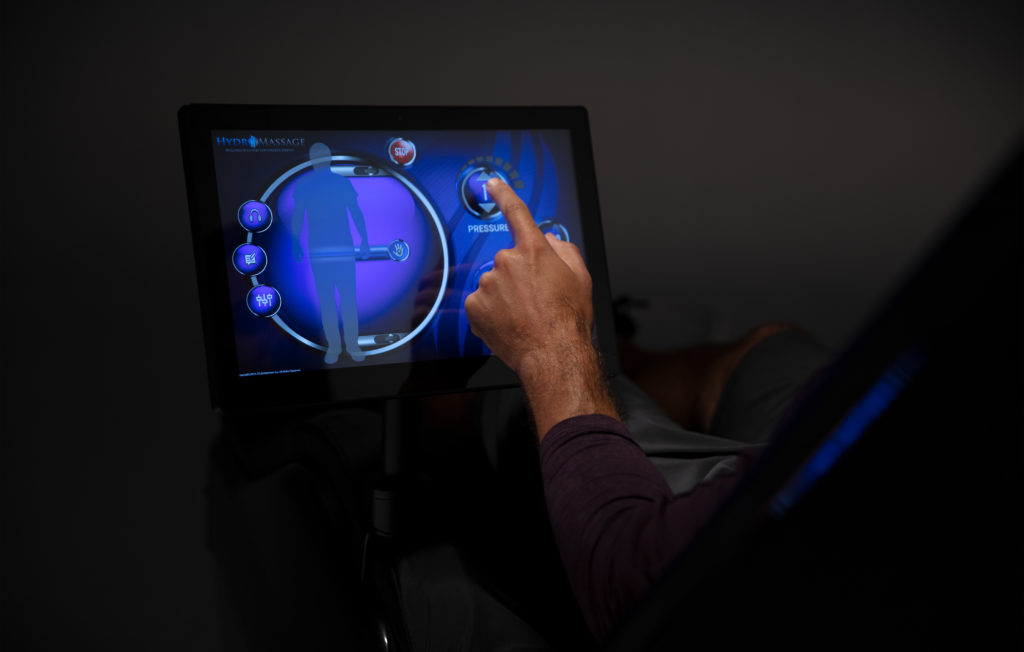 Staff Control

Proprietary HydroMassage desktop software connects directly to your front desk, giving your staff full control over activating the units.

Member Management

Your staff has the ability to set up individual user accounts with external timers, a token system and currency acceptors.

EXTERNAL COOLING SYSTEM (450X MODEL)

Dimensions: 33.5" L (85 cm) x 15" W (38 cm) x 10.5" H (27 cm)

Weight: 81 lbs (37 kg)

Electrical supplied by the HydroMassage unit

May be installed up to 25 feet away (in ceiling, basement or adjacent room that stays between 45-100 °F, or 7-38 °C)

TECHNICAL SPECIFICATIONS

Tested and approved to UL/CSA/CE safety standards by ETL

Dimensions: 91" L (231cm) x 32" W (81 cm) x 43" H (117cm)

Weight: 285 lbs (130 kg) without water; 385 lbs (175kg) with 12 gals (45L) of distilled water

Waterproof/fluidproof user surface

CUSTOMER SUPPORT

Remote Technical Support
HydroMassage can access your unit remotely to help troubleshoot any issues or update software.

Self-Diagnostic
Diagnostic tests alert you to any potential software or operational issues.

Resources
Our customer support includes access to the MyHydroMassage online marketing support resources.

WARANTY

Tank and Frame - 3 Years
Replacement Parts - 2 Years